President's Note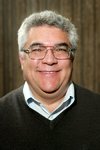 Thank you for your interest in the Inland Empire chapter of ISSA.
Our members reside in all parts of inland region of Southern California including: Colton, Fontana, Pomona, Ontario, Rialto, Riverside, & San Bernardino. Our members are local professionals: consultants, engineers, and managers. We share knowledge and skill based on our work in compliance, and information security risk management.
Our meetings are friendly, inviting, and, without exception, informative. We welcome and encourage new membership. Please join us.
If you have any interest in the club or have any question, please do not hesitate to contact me.
— Javier Torner, Ph.D, ISSA Inland Empire President
Latest Announcements
ISSA-LA Summit XI
May 14 - 17, 2019
Annenberg Community Beach House, CA
Chapter Meetings
Chapter meetings are held on the last Tuesday of the month. Typically, meetings take place in Upland, CA. See meeting agendas and guest speakers for more information.
Membership
Please see our membership details and benefits and feel free to attend a meeting or two as a non-member to get acquainted with our group.
Once you're ready, simply join the ISSA and choose Inland Empire (USA) as your affiliation.